Brasov to be on stage the European adoption
Will Romabia be, so insulted by the closure of International Adoptions (Law 273/2004), the first European nation to introduce a shocking novelty in this area?
Thanks to the hard work of civil society is taking place today in Brasov, an important meeting between the President of Catharsis, Azota Popescu, and leaders of ORA (the central authority for adoptions Romania) and more than a hundred heads of departments from all over Romania.
The meeting will discuss proposals to amend the current law and will examine, one by one, the articles of the draft laws, starting with the one already reported by Bogdan Panait, secretary of state and the number one Romanian Office for Adoptions.
The first request of the association and its lawyers Catharsis is the opening to the adoption of children residing in Romania, even by foreigners who do not have family ties with the child. In this framework has been proposed not only the reopening of international adoption but also the introduction of a new and important tool: the adoption within the Community. The goal is to open the adoption process first at Community level, by promoting the adoption by couples residing in EU member states.
This is a proposal that would allow Romania to make a double step forward in the context of adoptions and the principle of subsidiarity. In light of these changes, the adoption of children in Romania would be implemented through the research of families available in the following order of priority: first place with the adoption of national preference for the extended family and, subsequently, for the family 's maternal assistant (Figure "professional" typical of the Romanian system of temporary custody) would then consider the adoption of intra-and only then, international adoption.
A final point of the proposal is to amend the rules as to the persons who shall permit the adoption of the child (Article 11 of Law 273/2004). It contends that the consent for adoption is always expressed by a court with the attendance of parties.
Data: 18-10-10
Adozioni Internazionali Romania: a Brasov va in scena l'adozione europea.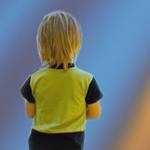 Sarà la Romania, tanto vituperata per la chiusura delle Adozioni Internazionali (legge 273/2004), la prima nazione europea ad introdurre una sconvolgente novità proprio in questo ambito?
Grazie al grande lavoro della società civile è in corso oggi a Brasov, un importante incontro tra il Presidente dell'associazione Catharsis, Azota Popescu, ed i responsabili di ORA (l'autorità centrale adozioni della Romania) oltre ad un centinaio di direttori di dipartimento provenienti da tutta la Romania.
Nell'incontro si discuteranno le proposte di modifica della legge attuale e si prenderanno in esame, uno ad uno,  gli articoli dei progetti di legge, a partire da quello già segnalato da Bogdan Panait, segretario di stato nonché numero uno dell'Ufficio rumeno per le Adozioni.
La prima richiesta dell'associazione Catharsis e dei suoi giuristi è l'apertura all'adozione dei minori residenti in Romania anche da parte di persone straniere che non abbiano vincoli di parentela col minore. In questo quadro è stata proposta non solo la riapertura dell'adozione internazionale ma anche l'introduzione di un nuovo e importantissimo strumento: l'adozione intracomunitaria. L'obiettivo è quello di aprire le procedure di adozione prima di tutto a livello comunitario, favorendo l'adozione da parte di coppie residenti negli stati dell'Unione Europea.
Si tratta di una proposta che permetterebbe alla Romania di compiere un doppio passo avanti nel quadro delle adozioni e del principio di sussidiarietà. Alla luce di queste modifiche, l'adozione dei minori in Romania verrebbe attuata attraverso la ricerca di famiglie disponibili nel seguente ordine di priorità: al primo posto l'adozione nazionale con preferenza per la famiglia estesa e, a seguire, per la famiglia dell'assistente maternale (figura "professionale" tipica del sistema rumeno di affidamento temporaneo); verrebbero poi considerate l'adozione intracomunitaria e, solo infine, l'adozione internazionale.
Un ultimo punto della proposta è la modifica della norma riguardante le persone che devono consentire l'adozione del minore (articolo 11 della Legge 273/2004). Si chiede che il consenso per l'adozione, venga sempre espresso davanti ad un giudice con la convocazione delle parti.